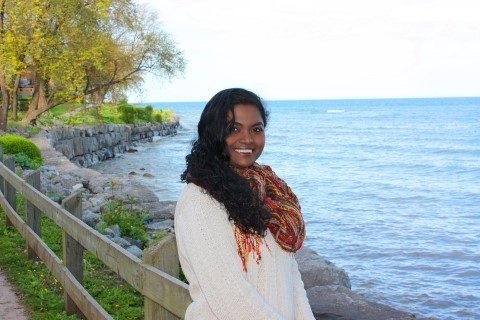 Author Profile
Resides in Oakville, ON, with her husband, children and many outdoor pets.
Born and raised in Petaling Jaya, Malaysia.
Has a major in English language from Stamford College and an LL.B (Hons.) from University of London (Eng).
Has been writing for more than 20 years, compiling her first cookbook at age fourteen.
She is a writer, an author, a self-publishing consultant, and a big sci-fi fan.
Mirwag Inc. is the author's imprint.
Designs all her book illustrations herself.
She has helped many others self publish with confidence and avoid the pitfalls of publishing with vanity publishers.
Suggested Interview Topics
Writing for children
Writing cookbooks
Illustrating children's book digitally
Nurturing children through reading and writing
Respect for nature
Self-publishing made easy
How to avoid vanity publishers
Book Info:
Title: Bunica's Tomatoes
Author: Gawri Manecuta
Illustrations: Gawri Manecuta
ISBN: 9780988047501
Publisher: Mirwag Inc.
Publication Date: August 2013
Language: English
Genre: Children's fiction
Audience: 0-12 years
Format: 32 pages full colour/ 8" by 8"
Price: $14.50 CAD
Available From
Amazon.ca
Mirwag Inc.
Library Services Centre
A Different Booklist
Tinlids Inc.
Quality Books Inc. (US Market)
Directly from the author
Or pick a copy up from your local public library
Book Synopsis
Bunica's Tomatoes is an all too familiar story of a plant growing from a seed into a majestic fruit-bearing tree. The story is set in a rustic Transylvanian village where time is preserved. A six-year-old girl witnesses the growing process with her three-year-old brother as told by their watchful, yet loving and fun grandmother.
The little girl anxiously waits for the moment when the harvest can be enjoyed. The child's awe and wonder spill from every page of this vibrantly colourful and highly detailed illustrated book. The passing of the seasons, nature's life cycle and the plants' unabated evolution are all captured attentively, with each page  uncovering new wonders for readers to discover. The story ends with a strange magical twist where creation is revealed in an unlikely, yet charming way.
Bunica's Tomatoes book trailer: http://www.youtube.com/watch?v=lbvULUPHbqk
What Inspired This Book
"I wrote this story for my son when he was three years old. I wanted to write and illustrate a book that appealed to all age groups, ethnicities and most importantly capture the awe in a child's eyes. It seemed to have worked. People of all background and age are able to relate to this story. Children and adults alike love the colorful illustrations. I have achieved what I strived for in publishing this book the way I intended it to be." —Gawri Manecuta
Reviews
"The magic of creation, the involvement of a grandmother and the amazement in a child's eyes all come alive in this awe-inspiring tale for children and adults alike."
"Tiny seeds in a pot  of soil, water sunshine and lots of tender, loving care are Bunica's secrets. A grandchild's awe and wonderspill from every page of this deliciously colorful and appealing tale." Josie Di Sciascio-Andrews —Author of Sea Glass and The Whispers of Stone
" It is truly refreshing and inspiring to come across this "magical" rustic tale of a grandmother's love of gardening and her grandchild's view of the elements. The author creatively and uniquely reintroduces a grandmother as she uses nature's miraculous powers to turn a handful of seeds into large, luscious heirloom tomatoes." Edward J. Mavrinac —Musician, Composer, Producer, Educator
Upcoming Books and Events
Feast for a Nation – Thanksgiving Cookbook
I was born on Friday the 13th – Children's book
Word on the Street – September 2014